LEGO Ninjago

Movie Videogame




︎︎︎

UI Style

After seeing a couple of the roughcuts of the movie, the producers had adopted the look of classic Martial Arts titles from the 70's and 80's. This really captured my imagination.


Throughout the project I attempted to bring all of these influences together to bring to the table a more authentic look for a LEGO game.
Main Menu UI
To help sell the idea to the Game & Art directors I put this concept previs together in After Effects.

The second part is taken from the actual release of the game on the PS4. The intro titles were animated by myself and
Dan Nuttall
the Lead UI Artist on the project.
HUD Designs

To tie in with the martial arts aesthetic, I complemented the hud elements (and many other areas of the UI) with Dojo style shapes and the "Ninjagon" typeface. (This is an alphabet that was produced by LEGO to give the world of Ninjago its own language.)

For this game each Ninja has its own "Elemental" power that's based on Water, Fire, Ice and stone. This is reflected in their character clusters.

The concepts on the right are my original mock ups and may have slightly changed in the final game.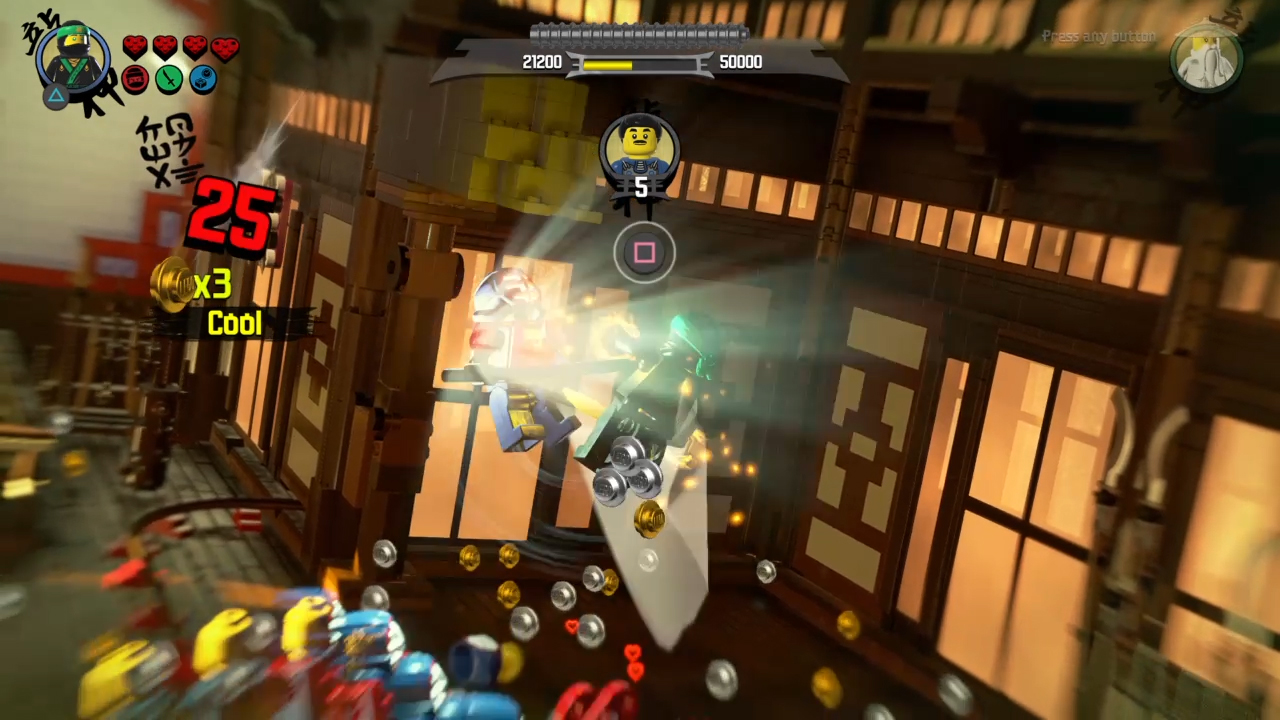 Combo Meters & Fighting Styles
Drawing inspiration from classic martial arts movies and combat games, The combo meter and HUD animates and reacts with each punch and slice. Helping to give the player that satisfying feedback when you throw that killer blow.

Throughout the training Level (and the story) the ninjas gain fighting styles and abilities. Each technique has its own styled title that announces when the player has mastered it.

Throughout the story the player meets classic Ninjago foes. For each one the UI team designed and animated a title card. The Master Chicken was one of mine. The sequence in the video is a great example of all of the above in action.