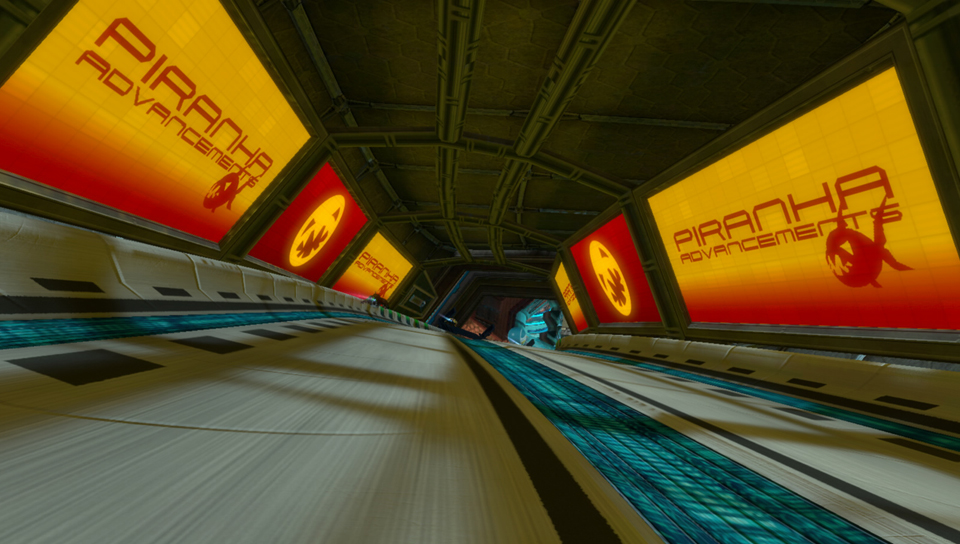 Piranha.a
PIRANHA ADVANCEMENTS is the Brazilian Racing team.

The logo concept is basically a head of a piranha. (of which the 3D artists on the team created the rest of the fish for use on the billboards.) I wanted to give the logo a very aggressive look.

In the back story the Piranha.a team are very fast and aggressive.

The Slogan is "With Added Bite".